Dear Libby... I've been utilizing GrantWatch.com to search new grant opportunities since establishing my grant writing business in 2010. I find at least 65% of my new corporate, family, and community foundation grant opportunities through GrantWatch! As a result, I've raised more than $13 million dollars for my nonprofit clients around the country (and the Caribbean). Thank you for your excellent service to the nonprofit community.
Adraine Kreglo
Serendipity Solutions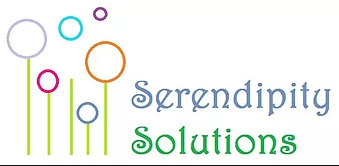 Thank you very much Ms. Libby. We, at Katie's Krops, are so appreciative that you are helping us spread the word about our grants. Everything sounds perfect. Happy Growing,
Katie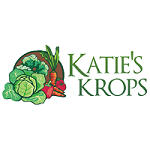 I recommend GrantWatch in workshops I teach as a cost-effective tool to research grant leads, and especially like that you offer weekly, monthly, and quarterly packages.
Andi Kemp
Upward Development, LLC
You have a great service and I am happy to have been a past subscriber. Regretfully, and not regretfully, I have decided to retire and to close out my business. I am therefore no longer interested in receiving your emails or service. I will miss not reading the new grants and being a part of a successful effort to secure monies for local governments and non profits. Keep up the great work. Wish I had you twenty years ago. It was a lot harder to find grants in those days.
Arthur Ellick
Elgar Group, Inc.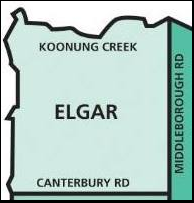 The first year we went with a different grant web site. It was so complicated that we couldn't navigate through it at all. Once we found GrantWatch, we were stunned at how easy the process really was and our feedback was incredible. Another year we tried another site-not one grant came through. We're sticking with GrantWatch from now on. Thank you Libby for making GrantWatch. Without it, we wouldn't be able to continue to be of service to others.
LaJuana Moser
Bags4kids

I love your service, especially being able to limit searches by area. It has helped me identify grant opportunities I would not have explored without it. With it, I know I've got the most current grant information available. Also the layout is much easier to browse.
Rhea Pliakas
Much appreciation, Ms. Hikind! Thank you for having a website like this in order for non-profit, social-services oriented entrepreneurs like me to apply for grants.
John Paul

Acta Non Verba (ANV) is striving to be better, itself. In addition to the camps, after-school programs, and monthly farm days, ANV hosts a food pantry and wellness event every year. For these programs, ANV requires funding which is why it is a MemberPlus+ at GrantWatch.com and uses the website to search for grants. I like that the grants are sorted between states and by interest. I also finds the weekly reminder emails with lists of grants in my state very helpful. It's exciting to see the list of new grants that have been added. We first narrowed down 4-5 grants of interest from GrantWatch.com and under the advisement of a development consultant, applied to 2. We are in the process of waiting to hear back from the funding sources! Also, all of my programs could benefit from crowdfunding, a new online form of fundraising at YouHelp.com.
Kelly Carlisle
Acta Non Verba: Youth Urban Farm Project